About: farhan
Recent Posts by farhan
Following is the list of rides available at Six Flags, NJ.  Some rides may be unavailable due to normal maintenance.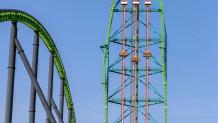 RIDE NAME
MIN. HEIGHT
THRILL RATING
LOCATION
FLASH PASS
Air Jumbo
48"
MILD
Adventure. Read more

[video file="http://www.youtube.com/watch?v=u1YvS4DdGHE" width="600" height="400" color="black"] .

Read more

Recent Comments by farhan

No comments by farhan yet.